Market research carried out by 'Gartner' found that in 2011 the sales of smartphones registered a year-on-year increase of 74 per cent. The smartphone that we know and love today has come a long way since the first design in 1992. Whether your choice is iPhone, Blackberry, Samsung or any one of the other growing brands, the smartphone is undeniably infiltrating the way we live modern life.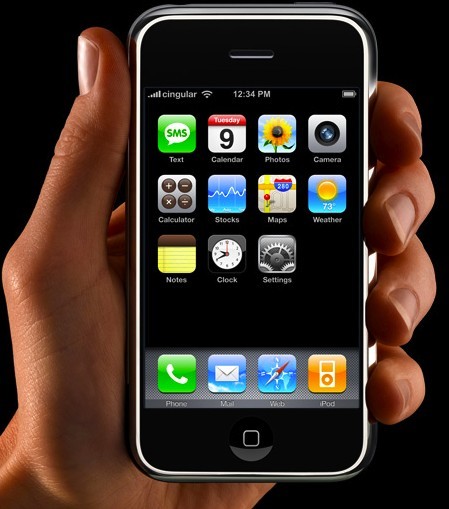 i-Phone
eDigitalResearch reports that over two-thirds of Brits use their smartphone for travel-based activity. Essentially a handheld computer, an increasing number of us are using our smartphones to book holidays instead of the regular PC or travel agents. So, why are people rejecting the conventional ways of booking a holiday in favour of using their phones?
Firstly, smartphones are far more practical; you can book where and when you want and it is tailored for you. Google AdSense, for example and the recent integration of Facebook with Bing means searching online now and in the future will be more personal. Results will be filtered to location and linked to friend's reviews of where they have visited. Apps such as 'Four Square' and 'Voucher Cloud' allow you to select a location and can offer tips and adverts relative to that specific area, as well as exclusive discount coupons. And with apps such as 'iCurrency Pad', an effective and efficient convertor and calculator, offering up to the minute exchange rates and price trends, budgeting and paying for such visits is easier than ever before.
Thus, due to the practicality of booking via smartphones, holidays can be more spontaneous than having to sit down at a PC or visit travel agents. Apps such as 'easyJet mobile' and 'Booking.com Tonight' allow the user to search and book the best deals on flights and hotels at the touch of a button; no PC or travel agent required. So, that last minute weekend away has never been easier to arrange.
www.beatthebrochure.com
Also, if you are stuck trying to decide where to go, research has found that 54 per cent of British holidaymakers have used social media platforms to gain personal recommendations and reviews. With free social smartphone apps such as 'Twitter', 'Facebook' and latest craze 'Instagram' documenting where and when you have been is a popular past time. With the ability to upload photos, "check in" at locations and join online groups, it has never been easier finding reviews and recommendations.
And, should you decide on somewhere exotic the app store has that covered too; 'TravelJabs' provides you with vaccination information by country. So, whether your destination is Cuba, Antigua or Guadeloupe, you will know which jabs to get and when. In case anything does go wrong on your holiday, travel insurance is a must. An app such as "IATAI Travel Insurance" can meet all your needs from trip cancellation to emergency assistance; "expect the unexpected" is their motto!
The Condé Nast Traveller
Once your holiday is booked, planning your itinerary for when you get there is the next step. Long gone are the days of having to go to a book store to purchase a travel guide. I mean why would you need to when it is all available right on the app store? These travel guide apps are far more up-to-date and useable than their physical counterparts, letting you know about the latest pop-up exhibition or fantastic new restaurant. With apps available such as 'The Condé Nast Traveller', the "smartphone is on its way to making traditional guidebooks obsolete", says David Rowan of 'Wired Magazine'.
However, as a nation branded as being 'addicted to our smartphones', a word of warning; smartphone users are more likely to take part in work calls whilst on holiday or annual leave. So, maybe once the holiday has begun, your smartphone should be switched off when not facilitating your perfect break.